"K12 Recruiters" is now "

TeacherJobs"
TeacherJobs is a

TEACHER PLACEMENT OFFICE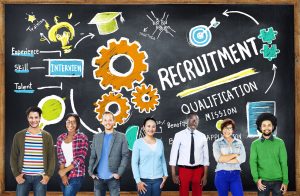 RECRUITING TEACHERS
Helping Teachers, Counselors and School Administrators Obtain New Jobs
Our Team Has Helped Thousands of Teachers Obtain New Educational Jobs
DON'T MISS OUT – The Best Jobs Fill Early – APPLY NOW !!
ACCEPTING JOB POSTINGS
Helping Schools and Private Families Recruit and Hire Educators
We are Experts in Matching the Right Person with the Right Job
Our Team has over 30 years of experience-we know how to help you!
> Jobs for HomeSchool Teachers with private families
> Jobs for Elementary School Teachers, Middle School Teachers and High School Teachers
> Jobs for School Counselors, Instructional Coaches, Reading Specialists, Librarians and Administrators
> Jobs Available With Public School Districts, Charter Schools, Independent Private Schools and Religious Schools
> New Jobs Are Posted Daily – Many Are Exclusive Jobs Not Posted Anywhere else
School Employers: Visit TeacherJobs.com to post your jobs
Teacher jobs in Public, Charter & Private Schools
Teacher jobs in DALLAS, TX area
Teacher jobs in ST. LOUIS, MO area
Teacher jobs in PHOENIX, AZ area
Teacher jobs in other U.S. locations
Jobs in Public School Districts, Charter Schools, Private Independent Schools, Religious Schools
EC-6 teacher, Elementary teacher, Art teacher, Music teacher, PE teacher,
ESL teacher, English teacher, ELAR teacher, Spanish teacher, French teacher, History teacher,
Social Studies teacher, Math teacher, STEM teacher, Science teacher, Biology teacher, Chemistry teacher,
Physics teacher, Special Ed teacher, Theater teacher, Technology teacher, Business teacher